Hoschton GA AC Installation | Trusted Cooling System Replacements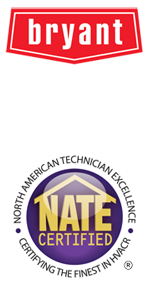 With the rising temperatures in our city, having a functioning cooling system is not an option. Therefore, installing a new system is beneficial as it provides ultimate comfort and relaxation in our homes and consumes energy efficiently. However, if you realize your AC unit is not functioning as it should, it is high time you turn to our experts to examine your system. Our technicians are here to serve your air conditioning needs by helping you install a new system that best suits your home's needs.

Enlist a New Cooling Combatant to Beat the Heat

Unfortunately, these systems are not made to last forever. Your system is bound to experience wear and tear at some point in time. That's why air conditioning replacement inevitably becomes a necessity. Therefore, it is best to watch out for clear signs that indicate it's time to say
goodbye to the old system as a homeowner.
These signs include:
1. Your thermostat is not functioning.
2. High energy bills.
3. Your system is over ten years old.
4. Your system necessitates regular repairs.
5. The system makes unnecessary noises.
6. Differing temperatures from one room to another.
Rather than reducing the comfort of your home, you should invest in a new system that suits your budget and is energy efficient. Luckily, you don't have to undergo a lot of hassle as our technicians are here to address all your needs. With our primary goal being customer satisfaction, you can have confidence in us to deliver impeccable services.

Air Conditioner Installs and Replacements You Can Trust
There are a few warning signs that you can look out for that indicate your system needs some maintenance:

● Your unit is more than 10 years old
● Your unit needs constant maintenance
● Your energy bills are higher than normal
● Your unit is making loud noises
● Your system cannot maintain a set temperature

If you note any of the signs stated above, it may be time to give us a call. We work quickly while ensuring that the job gets done correctly.

Need Your Air Conditioning Installed or Replaced? Call Our Team!
It is always right to do your research before settling for a company to handle your AC installation and maintenance services, don't doubt our services. With our dedication to service and attention to detail, you can take great comfort knowing your system will be appropriately installed fast and securely, leaving your home comfortable and cozy. To schedule our services, call us now or contact us online by filling our online form. Visit our page to see other services that we provide.