Buford GA AC Repair | Top Cooling Unit Maintenance Service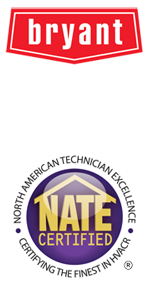 Everyone wants to have a reliable air conditioning system that serves their needs irrespective of the weather conditions. The AC serves a great purpose in our homes that you cannot afford to miss. However, a system that is malfunctioning during high temperatures can cause lots of headaches. Therefore, it is crucial to be ahead of time by ensuring you call our team for maintenance and repair services if your system starts malfunctioning.

Watch out for the following warning signs:
1. Uneven cooling. If you notice some parts of your home are cooler and hotter than other parts in the same room, there is something amiss with your system.
2. Odd noises. When your AC starts granting, squealing, or grinding, it is a clear sign that your AC requires service.
3. Faulty thermostat. A malfunctioning thermostat is a clear indication that you need your system checked immediately.
4. AC dripping water. When your AC starts dripping water, it is high time you considered reaching out to our team of experts.
Having an AC unit that is malfunctioning can make your life a lot more complicated. Luckily, we at Hero are here to address all your system repair and maintenance services.
AC Maintenance and Tune-Ups | Keep The Cool Going Strong
No matter the challenge, we will have you covered. From major fixes to minor component repairs - our experts will be able to handle anything.

There is a major difference between the quality of work provided by the different HVAC companies. Most contractors simply repair the main issue - we, on the other hand, find out exactly what caused the issue in order to prevent a similar problem from happening again.

With continual training, our technicians will be able to work on even the newest units on the market. With that being said, you shouldn't waste your time searching for a crew more reliable than us. If you value hard work, enthusiasm, and expertise above all else, we are the perfect company for you.

Don't Lose Your Cool | Call For AC Repairs
If you are looking for reliable, trusted, and dependable contractors for your AC needs, look no further! We are devoted to the highest principles of integrity and ethics as heating and air conditioning experts. We promise to treat your home with utmost respect and professionalism when offering our services. Our team will also address your concerns fast, leaving your system functioning accordingly and your home as cozy and comfortable as before. To schedule our expert services, call us on our free toll number or contact us online to get more information about our services.