Dacula GA AC Repair | Top Cooling Unit Maintenance Service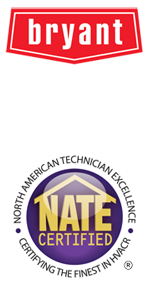 Everyone wants to have a reliable air conditioning system that serves their needs irrespective of the weather conditions. The AC serves a great purpose in our homes that you cannot afford to miss. However, a system that is malfunctioning during high temperatures can cause lots of headaches. Therefore, it is crucial to be ahead of time by ensuring you call our team for maintenance and repair services if your system starts malfunctioning.

Watch out for the following warning signs:
1. Uneven cooling. If you notice some parts of your home are cooler and hotter than other parts in the same room, there is something amiss with your system.
2. Odd noises. When your AC starts granting, squealing, or grinding, it is a clear sign that your AC requires service.
3. Faulty thermostat. A malfunctioning thermostat is a clear indication that you need your system checked immediately.
4. AC dripping water. When your AC starts dripping water, it is high time you considered reaching out to our team of experts.
Having an AC unit that is malfunctioning can make your life a lot more complicated. Luckily, we at Hero are here to address all your system repair and maintenance services.

AC Maintenance and Tune-Ups | Keep The Cool Going Strong
When it comes to quality work, we offer nothing short of the best. We begin by evaluating your system to identify the root cause of your malfunctioning system. Once we have identified the problem with your system, we start our services to restore the functionality of your system. Our firm has built its reputation for providing excellent services to our customers. We have been providing friendly, professional, and prompt services to our customers for over 20 years.

Our technicians are trained on an ongoing basis to ensure that they are well versed with all the modern appliances. In addition, we ensure to maintain a high-quality level among our staff by ensuring that they are well certified to handle any issues that might be ailing your air conditioning system. We are also glad to serve you in emergencies; call us, and we will help return your life to normalcy.
In addition to this, we will offer you honest advice on whether acquiring a new system or repairing the old one is the best choice. This is another excellent reason to work with us.

Don't Lose Your Cool | Call For AC Repairs
If you are looking for reliable, trusted, and dependable contractors for your AC needs, look no further! We are devoted to the highest principles of integrity and ethics as heating and air conditioning experts. We promise to treat your home with utmost respect and professionalism when offering our services. Our team will also address your concerns fast, leaving your system functioning accordingly and your home as cozy and comfortable as before. To schedule our expert services,
call us on our free toll number or contact us online to get more information about our services.

HERO Heating & Air
710 Dacula Road, Dacula, GA 30019
678-909-0687