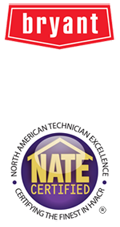 Proudly serving Auburn, Winder, Lawrenceville, North Gwinnett County and the surrounding communities
Established Through the Brotherhood of Firefighters. Read Our Story
For over 20 years, HERO Heating & Air has been providing prompt, professional and friendly service to home owners in need of air conditioning, heating and air quality service. Safety and customer satisfaction are our top priorities for residents in Dacula and the surrounding Georgia areas.
When it comes to heat, we take control. HERO Heating & Air was established through the brotherhood of firefighters, both active and non-active. They provide professional air conditioning and heating service and repair. As firefighters, they are trusted with people's lives so when it comes to your heating and air conditioning, you know you can count on them.
Call HERO Heating & Air to schedule a service appointment or a free, no-obligation consultation. Trust us to determine the perfect system for your home or business.