DACULA GA AC REPAIR AND INSTALLATION | YOUR GO-TO COOLING EXPERTS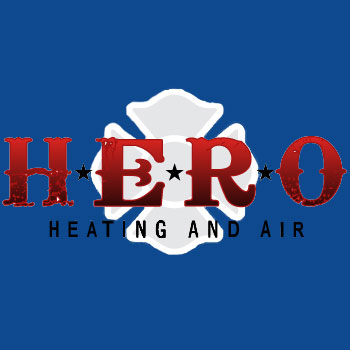 Air conditioning, especially in soaring temperatures, isn't just a luxury but a necessity. A fully functional air conditioning system is pivotal to not only your comfort but also your peace of mind. When your system is compromised, HERO Heating and Air stands ready to restore it to its optimal state.
The Art and Science of AC Repair
Every homeowner recognizes the discomfort of an AC breakdown during a heatwave. The immediate need for a repair becomes evident. Here's what makes HERO Heating and Air your best option:
Expertise in Troubleshooting: Unusual noises, uneven cooling, water leakage, or a non-responsive thermostat - our seasoned technicians can pinpoint and resolve issues rapidly.
Emergency Services: Our 24/7 emergency repair services mean you're never left sweating out a malfunction.
Reliable Service: With two decades of experience, our reputation precedes us. We've been the beacon of comfort for countless households, ensuring their AC systems hum smoothly.
Preventative AC Maintenance: A Stitch in Time
Routine maintenance isn't just a recommendation; it's a requirement for the longevity of your AC system.
Regular Check-ups: Prevent unforeseen issues by letting us inspect your AC regularly. This can help in identifying potential problems before they escalate.
Enhanced Efficiency: Regular maintenance ensures that your system runs efficiently, consuming less power and reducing your energy bills.
Longevity: Systems that are well-maintained invariably have a longer lifespan, giving you value for your money.
AC Installation: Laying the Right Foundation
Perhaps you're moving into a new home, or your old system has served its time; either way, a new installation requires careful consideration and expert hands.
Professional Guidance: HERO Heating and Air helps you select the best system for your space and budget, ensuring that you invest wisely for the long haul.
Seamless Installation: Our technicians ensure that the installation is smooth, causing minimal disruption to your routine.
Quality Assurance: Our installations come with a warranty, assuring you of our faith in our workmanship.
AC Replacement: A Fresh Start
There are moments when a repair might not suffice and replacement becomes the prudent choice.
Signs of Needed Replacement: Some signs that indicate the need for a system overhaul include an AC system age of 10+ years, escalating energy bills, frequent and expensive repairs, significant system noises, and inconsistent cooling.
Cost-Effective Solutions: At HERO Heating and Air, we evaluate if replacement is more economically viable than repeated repairs, ensuring you don't throw good money after bad.
Upgraded Systems: Newer models are often more energy-efficient and technologically advanced. Replacing your old system can, therefore, be both an eco-friendly and economical decision.
Why HERO Heating and Air is the Wise Choice
What an incredible company to deal with. Hands down, the most professional and responsive HVAC company I have dealt with. Whether it be the technicians or the office folks, I never doubt they are giving me truthful and accurate information. I have used their services on 2 occasions, and would again in a heartbeat. The work done was great.
Experienced Team: Our technicians are not just qualified but are also regularly updated on advancements in AC technology.
Transparency: We believe in honest advice. If a simple repair will do the trick, we won't push for a replacement. Trust is the cornerstone of our relationship with clients.
Customer-Centric Approach: Your comfort and satisfaction are at the heart of our services. From the moment you reach out to us, our focus is on providing efficient, effective, and enduring solutions.
Competitive Pricing: Quality service doesn't need to come with an exorbitant price tag. We ensure that our services are pocket-friendly, giving you no reason to look elsewhere.
Air conditioning plays a crucial role in the modern household. As with any system, it requires regular care, timely repairs, and, occasionally, replacement. Understanding the intricacies of each of these aspects ensures that you can make informed decisions that enhance the comfort and convenience of your living space.
With HERO Heating and Air by your side, you're guaranteed state-of-the-art services delivered with integrity, skill, and a commitment to excellence. Whether it's routine maintenance, an urgent repair, a new installation, or a complete replacement, we've got you covered.
For an AC experience that promises cool comfort and peace of mind, get in touch with HERO Heating and Air.
Contact us today at:
HERO Heating and Air
710 Dacula Road, Dacula, GA 30019
(678) 909-0687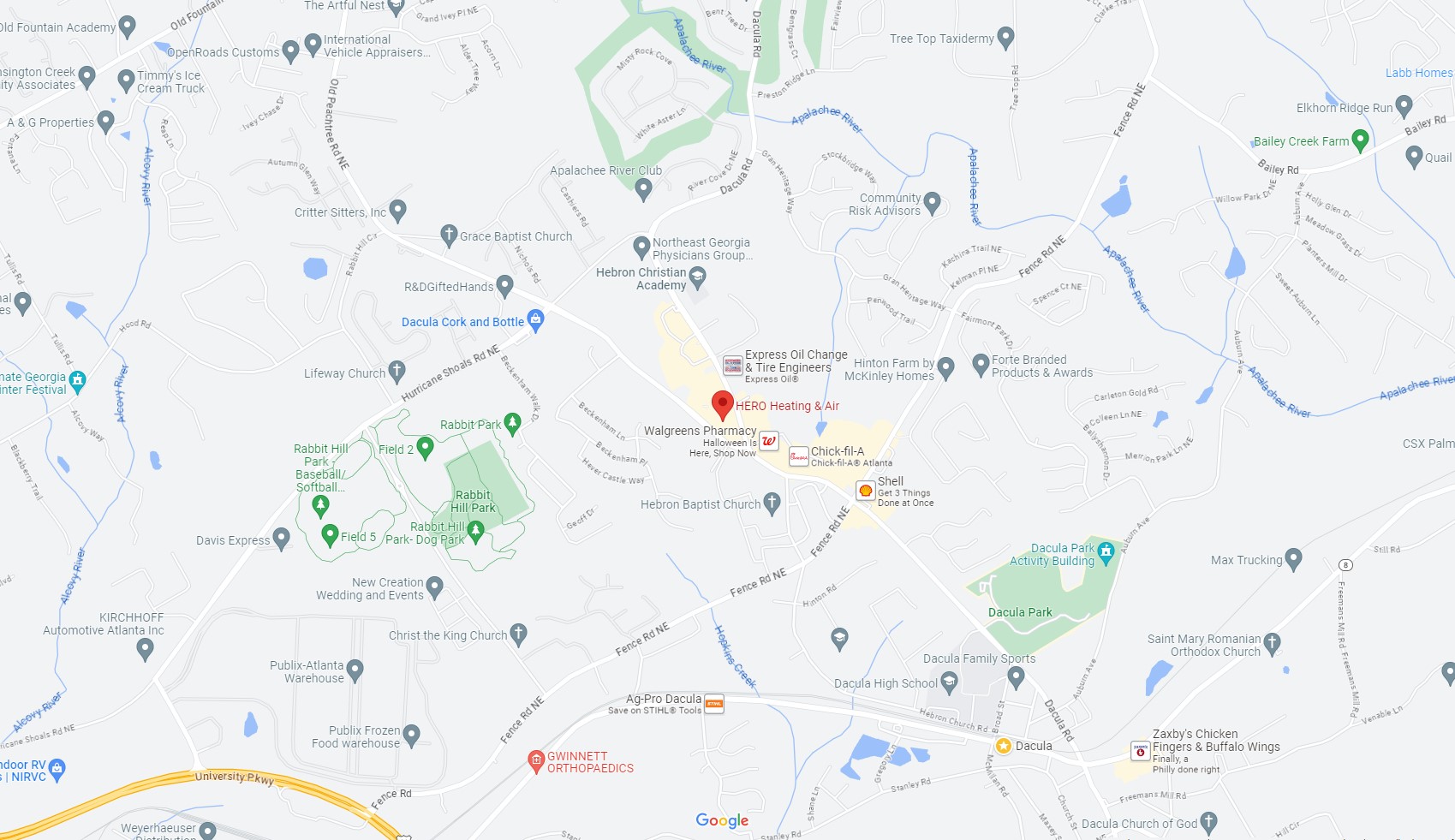 Location of HERO Heating and Air