BRASELTON GA AC REPAIR AND INSTALLATION | YOUR GO-TO COOLING EXPERTS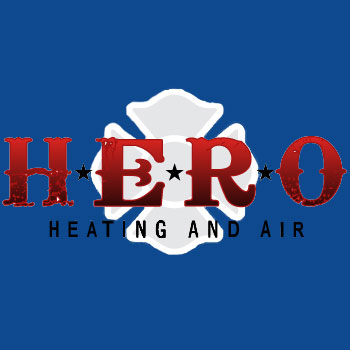 Living in Braselton, GA, we know all too well how the scorching summer heat can be relentless. Ensuring a fully functional AC system is not just a matter of comfort—it's about ensuring a quality living environment for you and your loved ones.
Why Braselton Residents Trust Our Services?
Proven Expertise: Having a malfunctioning AC, especially during peak summers, can be daunting. That's where our seasoned team comes into play. With our rich experience spanning years, we've seen and rectified almost every AC issue conceivable. Our technicians are not just skilled; they are also passionate about ensuring your comfort. Whether it's a minor component repair or a complete system overhaul, we're equipped to handle it all.
Holistic Approach: While many HVAC service providers might fix the immediate problem and leave, our approach is comprehensive. We aim to understand the root cause of the issue. Why? Because we believe in providing solutions, not just quick fixes. This approach not only resolves your immediate concerns but also ensures longevity for your cooling systems.
Keeping Up with Trends: The HVAC industry, like all others, is continuously evolving. Newer, more efficient models replace older systems. Our technicians undergo regular training sessions, keeping them updated on the latest in AC technology. Whether you own the latest model or an older version, rest assured, we can service it.
Recognizing the Signs: When Does Your AC Need Professional Help?
Understanding when your AC needs professional attention can save you money, time, and potential discomfort. Here are some indicators:
Age Factor: If your AC system has been operational for over ten years, it might be nearing its end-of-life or may require more frequent check-ups.
Recurring Repairs: Constantly calling for repairs? It might be more cost-effective to consider a replacement.
Sudden Spike in Bills: A significant rise in energy bills could indicate that your AC is working overtime due to inefficiencies.
Noise Issues: Strange noises can signal parts malfunction.
Temperature Fluctuations: If your AC fails to maintain a steady temperature, it might be struggling.
Diverse Service Range: From Repairs to New Installations
Our range of services doesn't just stop at repairs:
Maintenance and Tune-ups: Regular check-ups can drastically improve the lifespan of your AC unit. It can also ensure optimal energy consumption and efficiency.
Full Installations: Considering a new AC installation? We can guide you on choosing the right model based on your needs and ensure a flawless setup.
Replacement: Sometimes, it's better to replace than repair, especially if your unit is old and demands frequent fixes.
Why Choose Us?:
I had a heat pump that needed to be repaired and I called Hero Heating and Air of Braselton. They came out within 24 hours and had the problem fixed in 45 minutes. They were very professional and explained everything that was going on. I would definitely recommend them to anyone looking for a company that is professional and helpful.
Braselton, GA, has various HVAC service providers, so why should you pick us?
Community-Centric Approach: As locals, we understand the unique challenges our community faces. We're not just another company; we're your neighbors.
Transparent Pricing: No hidden charges, no surprise fees. We believe in transparent pricing, ensuring our customers get value for their money.
Quick Response: AC issues can be urgent, especially during peak summer. Our team is always on standby, ensuring quick responses to your calls.
Wrapping Up
Your comfort is our top priority. Whether it's the scorching summer heat or a sudden chill, our Braselton GA AC services are designed to ensure you and your loved ones enjoy a comfortable living environment all year round. So, when in need, don't hesitate. Give our friendly and efficient customer support team a call. We're here to serve, anytime, every time.
Contact us today at:
HERO Heating and Air
7141 Silk Tree Pointe, Braselton, GA 30517
(678) 909-0687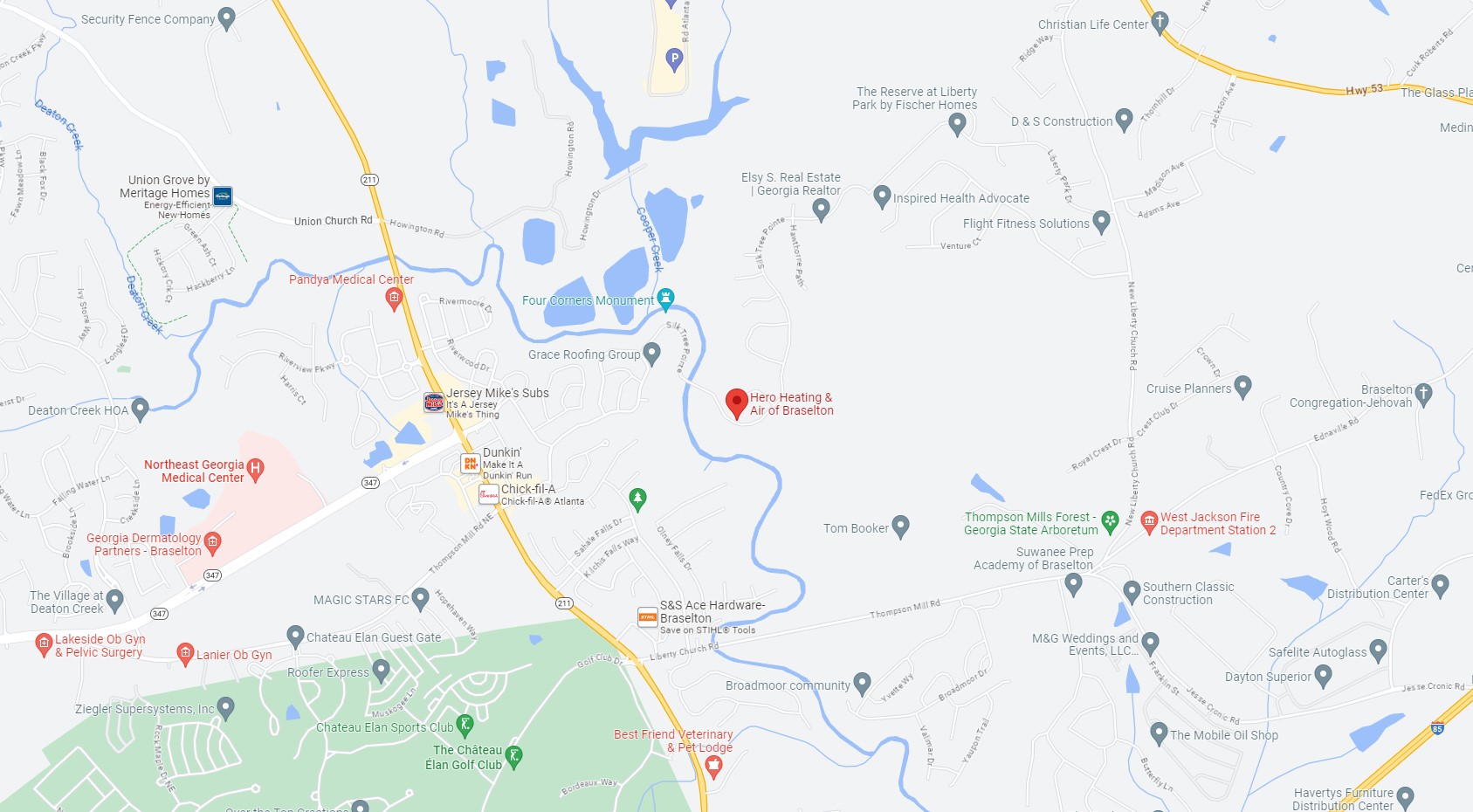 Location of HERO Heating and Air in Braselton GA