Heat Pump Repair Dacula GA | Trusted Replacements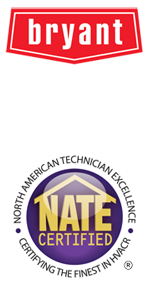 Heat pumps are a reliable innovation proven to provide year-round comfort for your home. With the versatility and agility to supply heat in the summer and cooling in the winters, heat pumps are essential to every household. This appliance is built to last; however, that does not mean it won't need regular care or even break down. Fortunately, we excel in providing prompt and reliable heat pump services so that you and your loved ones can maintain your comfort and peace of mind.

Our team of reliable experts is ready to help you with all your heating services at the time when you need them. Aside from facilitating your repair and replacement services, we also help our customers select the right system that suits their household. With our comprehensive knowledge and expertise in dealing with air and water source systems, we guarantee nothing short of the best.
Reliable Heat Pump Installation and Maintenance Near You
When the temperatures are very high or too low, we rely on our heating system to keep us cool and warm. However, if your system is awry or old, your comfort and peace of mind will be disturbed. All appliances are designed to last, but they might require repair and maintenance services after some years. To avoid unwanted frustrations when your system breaks down, you need experts on your side.

With our trained, experienced and qualified technicians on your side, you are assured quality service. With the potent combination of speed, reliability, and professionalism, you can count on us to restore your unit's peak performance in record time.

We also offer emergency services, so do not hesitate to call us. Our transparency, honesty, and fairness are utmost when it comes to the cost of our service. We present the findings as they are after conducting a thorough assessment of your system. If your system is aged, we recommend installing a new one since it's more cost-effective and will have a longer life span.

Nevertheless, if your heating unit has minor problems, then we will offer the required services. In addition, we are well equipped with the essential tools to do the job. With our team of professionals, we guarantee to retain your comfort needs and peace of mind.

As a company with more than 20 years of experience, we understand the need for quality, effective and reliable heat pump repair services.

Need Your Heat Pump Fixed or Installed? Call Our Nearby Experts!
Our main goal and priority are to achieve customer satisfaction as we strive to serve our customers to the best of our ability. So if you're looking for trusted and dependable heating experts, call our team at Hero, and we'll be in and out of your home before you know it.
Because of our dedication, attention to detail, hard work, and ethics, we have managed to earn many 5-star reviews. Given a chance, we are confident that we can make you one of our happy 5-star customers as well. So call us today or contact us online for this and more services.
HERO Heating & Air
710 Dacula Road, Dacula, GA 30019
678-909-0687