Furnace Repair Dacula GA | Top Maintenance Experts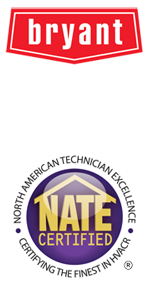 Though seasons change from time to time, the temperature that you want in your home should stay constant. For this to be possible, your furnace should be fully functional. Whether the temperatures are high or low, your furnace should consistently achieve maximum home comfort. However, if your heating system fails, it's time you turned to us. We provide quick, effective, and reliable repair services in our service areas and beyond at Hero.
With our qualified team of technicians, we can fix your heating system, ensuring that it's working the way it should in no time. We pride ourselves in providing prompt, professional, and friendly repair services, our priority being safety and total customer satisfaction. As a trusted name in the field, you can count on us to provide services even during emergency times.

Heater Installation and Maintenance Services Near You
Comfort and peace of mind can only be achieved when your appliance is running smoothly. You heavily rely on our heating and cooling systems to keep you warm and cool. Nevertheless, no appliance is indestructible or immune to malfunctions. From time to time, this system requires some repair and maintenance services. This is where we come in.
As a company with more than 20 years of experience, we can provide excellent and quality services to your unit. With our team of professionals ready and on standby, we can raise the standards of comfort in your home. In addition, we are experienced and highly equipped with the necessary tools to perform our job.
With our amazing team of experts on your side, you are guaranteed peace of mind and comfort as we are dependable, punctual, and efficient in what we do. As a result, we can have your cooling or heating system performing at its peak in record time.

Need Your Furnace Installed or Fixed? Call Our Nearby Experts!
Suppose your system is developing problems, then it's best to call the experts and have them look at it. Ignoring the issue will only lead to it escalating into a disaster. However, if the problem is caught and addressed early, you will avoid a catastrophic problem altogether.

Here are a few signs that you should watch out for when your system needs repair:

1. Your energy bills hit the roof.
2. Your furnace is making loud or abnormal noises
3. Some of the rooms in the house are too cold while others are too hot.
4. Your furnace is delivering cool air.
5. Your home isn't maintaining the usual temperatures.
6. Increased dry air and dust emerging from your home

You can always trust us with all kinds of problems associated with your cooling or heating system. No challenge is too big for us. With our team of reliable experts, we have the expertise and skills to address your unit's issues in no time, ensuring that we restore your home comfort. To schedule our services, call us today or contact us online, and we'll be more than happy to help you.

HERO Heating & Air
710 Dacula Road, Dacula, GA 30019
678-909-0687