BUFORD GA AC REPAIR AND INSTALLATION | YOUR GO-TO COOLING EXPERTS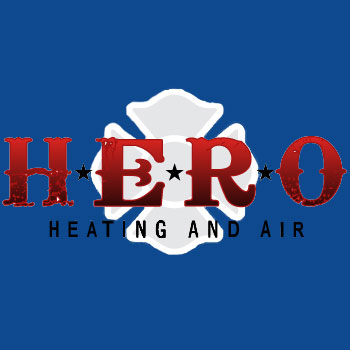 Living in Buford, GA, you understand the significance of a reliable air conditioning system. The hot summer months can be particularly grueling, and a malfunctioning AC unit isn't something you'd want to deal with. That's where HERO Heating and Air comes in, offering a comprehensive suite of services tailored for the Buford community.
The Importance of Proper Air Conditioning in Buford
Buford's climate, characterized by its warm, humid summers, demands an effective cooling system. Not only does it provide comfort, but a well-functioning AC unit can also improve indoor air quality and reduce energy costs. Hence, regular maintenance, timely repairs, and efficient installations are vital.
Why Buford Residents Trust HERO Heating and Air?
HERO Heating and Air stands out in the Buford HVAC landscape for several reasons:
Kevin was not only on-time but, early. And communicated earlier in the morning to say he would be early. He took care of our annual spring service thoroughly - I have come to expect nothing less from HERO Heating and Air.
Localized Expertise: We've been serving the Buford community for years, and we understand the local climate, housing structures, and specific needs.
Full Range of Services: From diagnosing minor issues to full-scale replacements, our technicians handle all aspects of air conditioning services.
Quality Customer Service: Our mission transcends fixing AC units. We aim for homeowner satisfaction, ensuring that every Buford resident can enjoy a cool and comfortable living environment.
Symptoms of an Ailing AC System:
It's crucial to recognize when your AC needs attention. Here are some indicators:
Age: AC systems generally have a lifespan of 10-15 years. If yours is older, it might be time for an upgrade.
Regular Breakdowns: If you find yourself frequently calling for repairs, it might be more cost-effective in the long run to consider a replacement.
Increased Energy Bills: A sudden surge in your bills often suggests that the AC system is working harder than it should, indicating potential efficiency issues.
Audible Concerns: Unusual sounds like grinding or squealing are often early warning signs of a problem.
Inconsistent Cooling: If some rooms are colder than others, there might be issues with the AC's distribution system or the unit itself.
Diving Deep into Our Services:
AC Installation & Replacement: Whether you're moving into a new home in Buford or upgrading your current residence, HERO Heating and Air ensures a smooth installation process. We guide you through selecting the right unit for your space and needs, ensuring it's energy-efficient and cost-effective.
Routine Maintenance & Periodic Tune-Ups: An AC unit, like any machine, requires regular check-ups. Our maintenance services keep your system running optimally, extending its lifespan, and ensuring you get the most out of your investment. Periodic tune-ups can also spot potential issues before they become costly problems.
Swift and Reliable Repairs: Breakdowns are disruptive, especially during Buford's sweltering summers. That's why our technicians prioritize swift, efficient, and long-lasting repair solutions.
Furthermore, our commitment to Buford residents goes beyond the standard services. We continually educate our team to stay updated with the latest HVAC technologies. Our technicians can handle even the newest models, ensuring that Buford residents have access to the best and latest in air conditioning technology.
An Emphasis on Education
While we pride ourselves on our services, we also believe in educating our clients. Understanding your AC system empowers you to make informed decisions. That's why, during our visits, we'll often share tips on maximizing efficiency, extending the lifespan of your unit, and optimizing indoor air quality.
The HERO Heating and Air Promise
For us, every call is an opportunity to solidify our reputation in Buford. We're not just another HVAC company; we're your neighbors, committed to enhancing comfort in our community. We promise transparent pricing, genuine advice, and unparalleled craftsmanship.
In conclusion, HERO Heating and Air isn't just about fixing or installing AC units. It's about building lasting relationships with Buford residents, ensuring that every summer day is a breeze, and every winter evening is cozy. If you're in Buford, GA, and require top-tier AC services, remember there's a local hero waiting for your call – HERO Heating and Air.
Contact us today at:
HERO Heating and Air
710 Dacula Road, Dacula, GA 30019
(678) 909-0687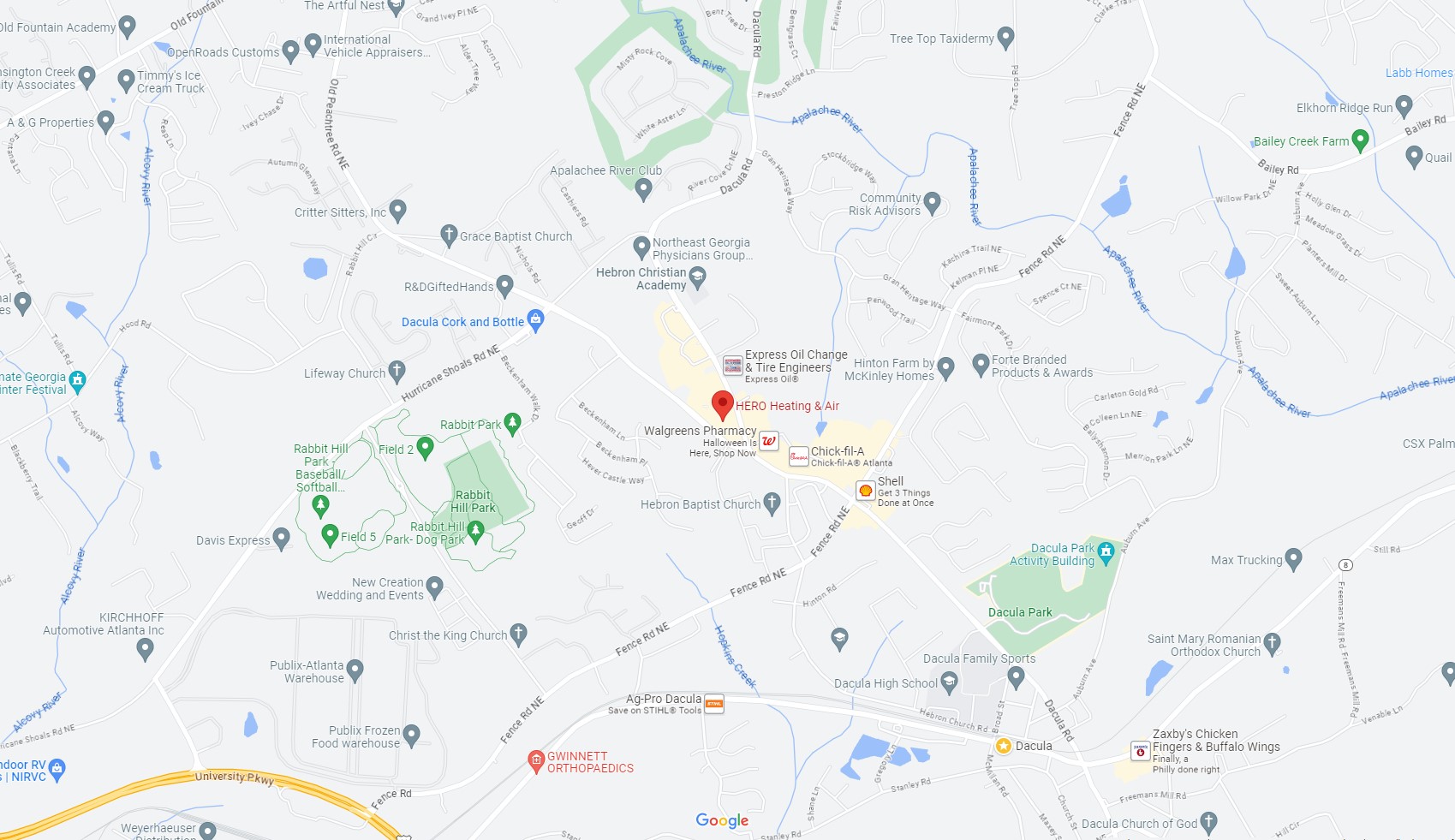 Location of HERO Heating and Air