Furnace Repair Lawrenceville GA | Top Maintenance Experts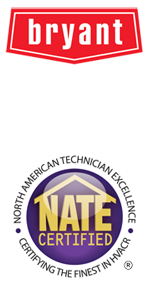 Although we enjoy warm weather throughout most of the year, there will always be those uncomfortably cold days. To maintain your comfort, you should ensure that your furnace is running smoothly.

This is where we come in. With tons of experience and training behind our name, we are the perfect people to call for any furnace issues that you may be experiencing. From minor fixes to major repairs - we will have you covered.

Our technicians are incredibly passionate about providing customers with the best service possible. In this way, you will never have to worry about half-hearted efforts, as our experts always give their best.

If you are searching for a team of trustworthy, transparent, and friendly HVAC experts, look no further than us.

Heater Installation and Maintenance Services Near You
When temperatures do drop, your furnace is likely to be your saving grace. However, if your unit is not in working order, you can turn to us for the necessary support.

Our technicians receive continual training, meaning that they know precisely how to work with even the newest systems on the market. We also have a potent combination of professionalism and enthusiasm on our side, making us the perfect team for you.

Need Your Furnace Installed or Fixed? Call Our Nearby Experts!
If you value excellent service above all else, we will be the perfect HVAC team to rely on for all your furnace repair and installation needs. Our technicians are experienced, friendly, and incredibly professional, making them the complete package for any challenge.

To make a booking, simply give our team of representatives a call today, and we will be on the job as soon as possible!