Lawrenceville GA AC Installation | Trusted Cooling System Replacements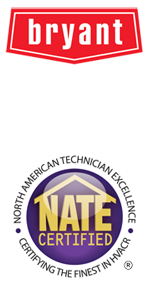 Temperatures tend to fluctuate in our city. With that being said, having a trustworthy and reliable AC unit is not optional. If your cooling system fails to beat the heat, you can turn to us to have the unit properly repaired.

With years of experience behind our name, we are the perfect team for you. We will have you covered, from minor projects, such as component repairs, to entire unit replacements.

Our technicians genuinely care about the comfort of you and your family. With that being said, we will do anything in our power to provide you with the best service possible. Over the years, we have earned an outstanding reputation for being trustworthy, reliable, and professional - for this reason, we will do everything to keep this reputation going strong.

Air Conditioner Installs and Replacements You Can Trust
There are a few warning signs that you can look out for that indicate your system needs some maintenance:

Your unit is more than 10 years old
Your unit needs constant maintenance
Your energy bills are higher than normal
Your unit is making loud noises
Your system cannot maintain a set temperature

If you note any of the signs stated above, it may be time to give us a call. We work quickly while ensuring that the job gets done correctly.
Need Your Air Conditioning Installed or Replaced? Call Our Team!
If you are searching for the best HVAC team around, then look no further! We are completely reliable and trustworthy, making us the perfect crew for you and your AC repair needs.

To make a booking, simply give our friendly team of customer support staff a call today! We will be on the job as soon as possible to restore your comfort and peace of mind.