Braselton GA AC Repair | Top Cooling Unit Maintenance Service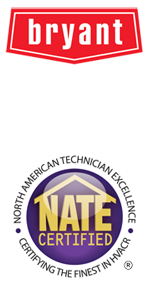 If your AC unit stops working in the middle of the night, you are unlikely to be affected by the loss of cool air. However, as soon as the sun comes up, you and your family will quickly realize the importance of having a working air conditioning unit.

This is where we come in. With years of experience behind us, we are the perfect people to turn to for your AC unit repairs. Our technicians are incredibly passionate about what they do, meaning that they will do anything in their power to provide you with the best service possible.
AC Maintenance and Tune-Ups | Keep The Cool Going Strong
No matter the challenge, we will have you covered. From major fixes to minor component repairs - our experts will be able to handle anything.

There is a major difference between the quality of work provided by the different HVAC companies. Most contractors simply repair the main issue - we, on the other hand, find out exactly what caused the issue in order to prevent a similar problem from happening again.

With continual training, our technicians will be able to work on even the newest units on the market. With that being said, you shouldn't waste your time searching for a crew more reliable than us. If you value hard work, enthusiasm, and expertise above all else, we are the perfect company for you.
Don't Lose Your Cool | Call For AC Repairs
Instead of losing your cool when your AC unit goes awry, you can turn to us. We will be on the job in no time at all in order to repair the issue and restore your comfort. To make a booking, simply give our representatives a call today!